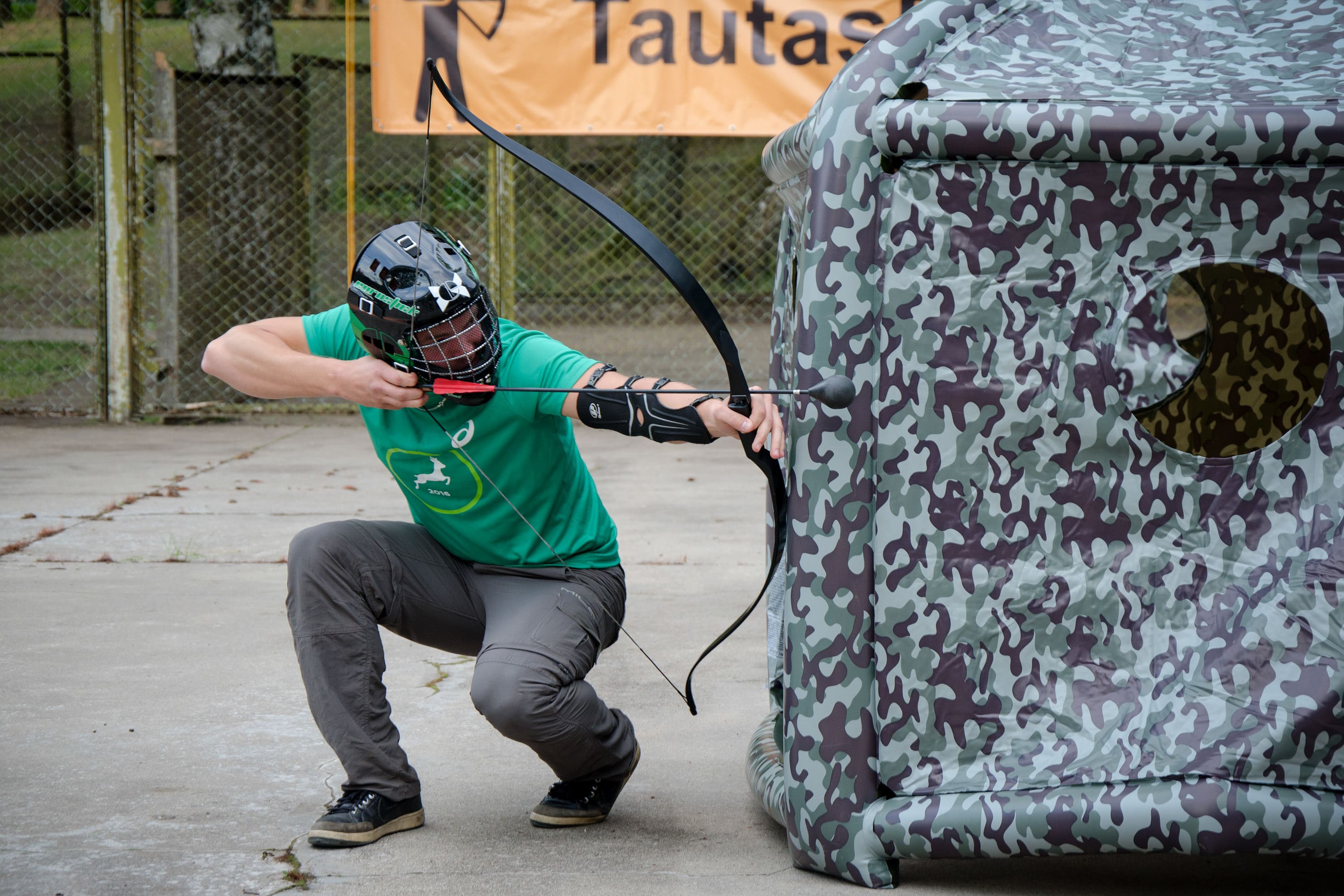 Paintbol with bows and arrows
Check the game schedule at the selected date
Submit your inquiry and know the dates today. By providing your email, you agree to our terms of service.
About the game
For Birthdays
For bachelor parties
For consolidation measures
For summer camps
City celebration
Tautas bulta

is an active and friendly team sports game that combines archery, dodge ball and paintball.

No Pain

Using bows and specially designed safe arrows, players can shoot each other. Arrows fly 4 times slower than a paintball ball, so the bounce is softer and does not cause pain.

In the world the game is called differently -

Battle Archery, Archery Tag, Combat archery, Arrow tag. We decided that we need it in Latvia too. Here we are called Tautas Bulta.

Team game

Joint activity is a good time that develops cooperation skills, respect, trust and improves relationships.

We are

people who each do their own work, but in our free time we like active recreation with family, friends and colleagues.
See the video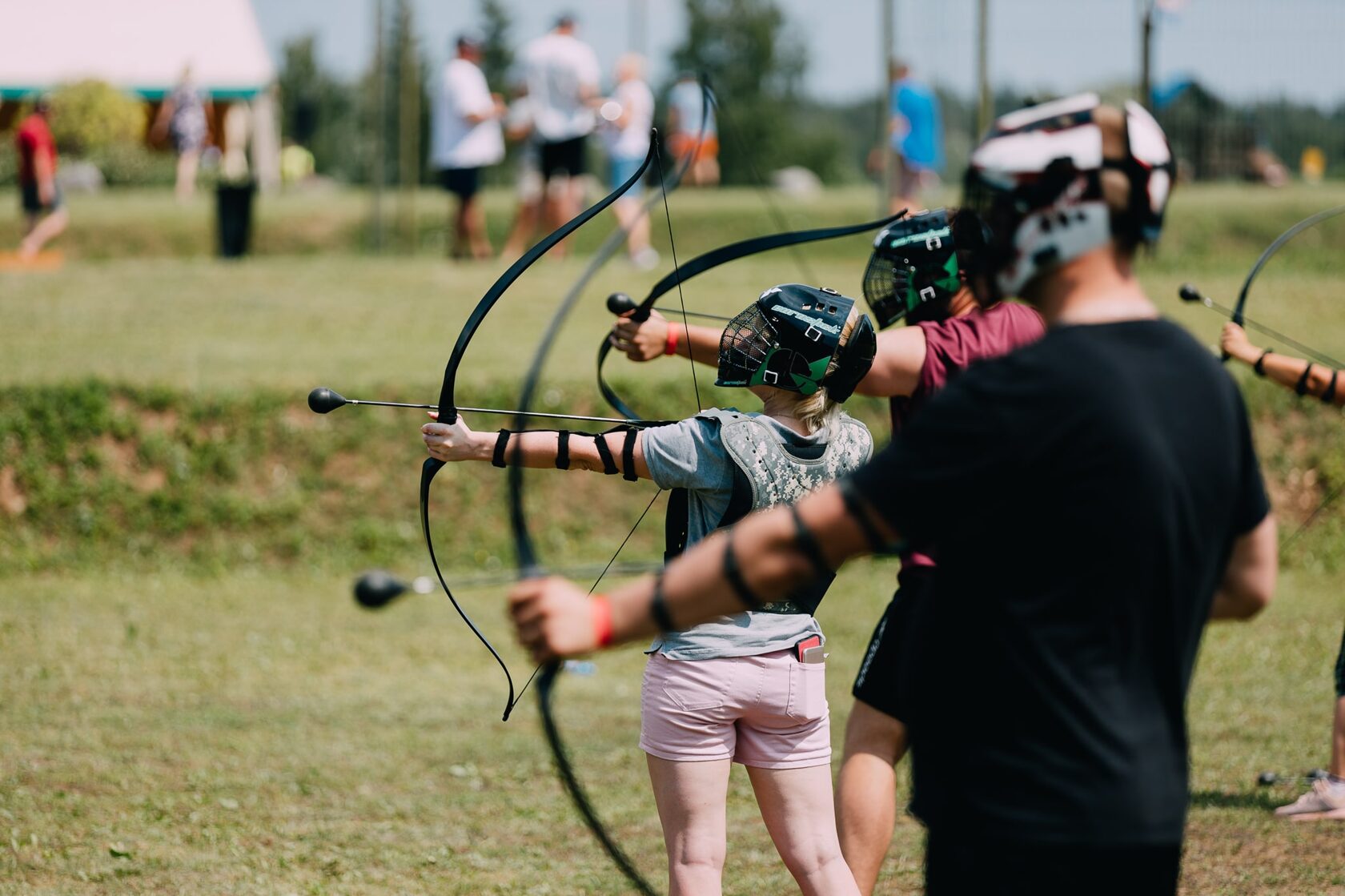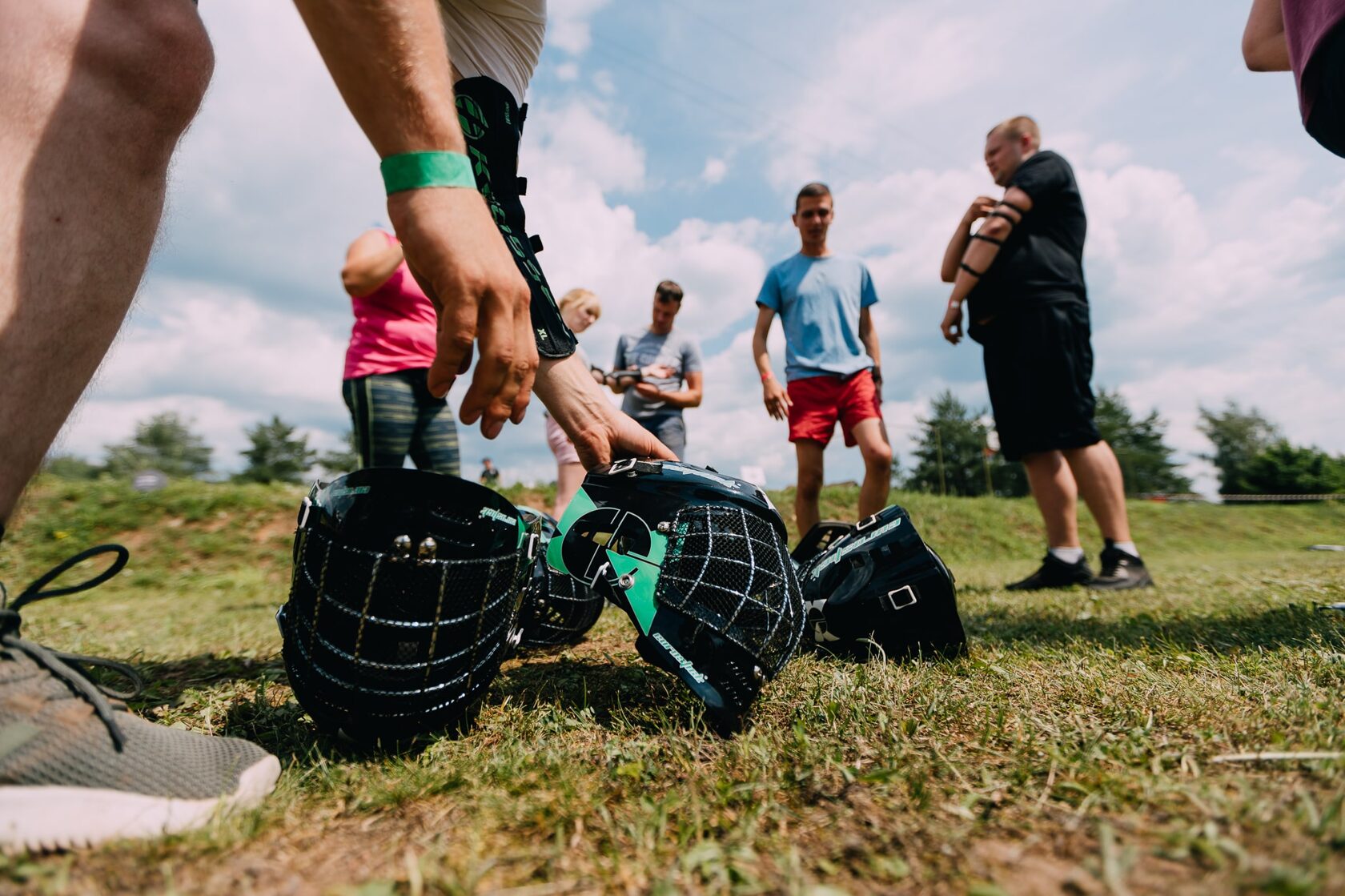 Check the game schedule at the selected date
Submit your inquiry and know the dates today. By providing your email, you agree to our terms of service.
Frequently asked questions
Are the shots painful?

No, we use low power bows (22 lbs) and special arrows with soft and safe tips. Arrows fly 4x slower than a paintball, so the rebound is softer and less painful.

How to dress?

Choose comfortable and sporty clothes. People who wear glasses are advised to choose contact lenses. When playing in the VEF sport hall, you must bring a change of sports shoes.

Where can you play?

We can play in the VEF sports club. There is a small table in the hall where you can put snacks for the celebration. We can play with you both indoors and outdoors. You need an area of at least 10 x 20 m, but the arrows can fly up to a distance of 50 m.

How many people can play?

6 - 12 people can play at the same time. If there are more players, then the game is organized in shifts. Payment is taken for 12 players only. In special cases, we can provide equipment for 24 players.

How to pay for the game?

Payment can be made in cash on the spot or by bank transfer before the game.

Are there age restrictions?

Recommended age is 10 and up. Players under 18 years of age require permission from a parent or guardian.

Do you need archery experience?

Before the match, everyone will have the opportunity to practice and learn the basic principles of archery at a level sufficient to be able to win.